Militisto Rainbow Strip Light Series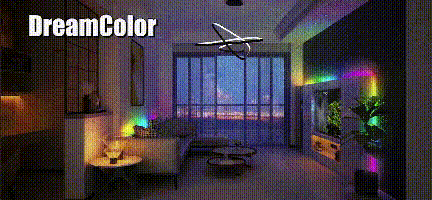 LED strip light as decorative item, it changes your visual world with colorful lights by which it calms and inspires you and enrich life. It could also be a great atmosphere maker to create surprise for your lover, or a dynamic vibe for your party.


Upput it on your wall and circle it where you wish to make a fairy world for your kids.

Rich colors look brighter and more attractive
Easy installation

:

Instead of two rolls, one is simpler and more stable

Rainbow-like bright colors and brings you experience of higher level.

Controlled by smart app

It is suitable for living room, kitchen, bar, beauty room, teen dorm, etc
Controlled by smart app
The smart strip light has a smart music mode, timing mode , 16 million colors, built-in sensitivity adjustable microphone. It smarts up your household and add energy to your environment .

New thermal conductive adhesive.      
Its viscosity increases in time, making it more reliable. Also the package includes bag of fixing clips! This helps you avoid the trouble of strip light falling! 

Package includes:
LED strip lights*1
3A Power adopter*1
Romote controller*1
User manual*1
Simple connection, ensures safety and stability. It never falls off to ruin the joy of lighting.